EURO CREATIONS x NANZO

Bangkok,
Thailand

August - October 2022


I want to incorporate the female form into the space to celebrate freedom and power. I use bright colors that represent the spirits of my subjects and show their personalities shining bright. You can seemingly hear music emanating from the painting.

Nanzo H.

BLUE SOUL
2022
70 x 100 CM
ACRYLIC ON CANVAS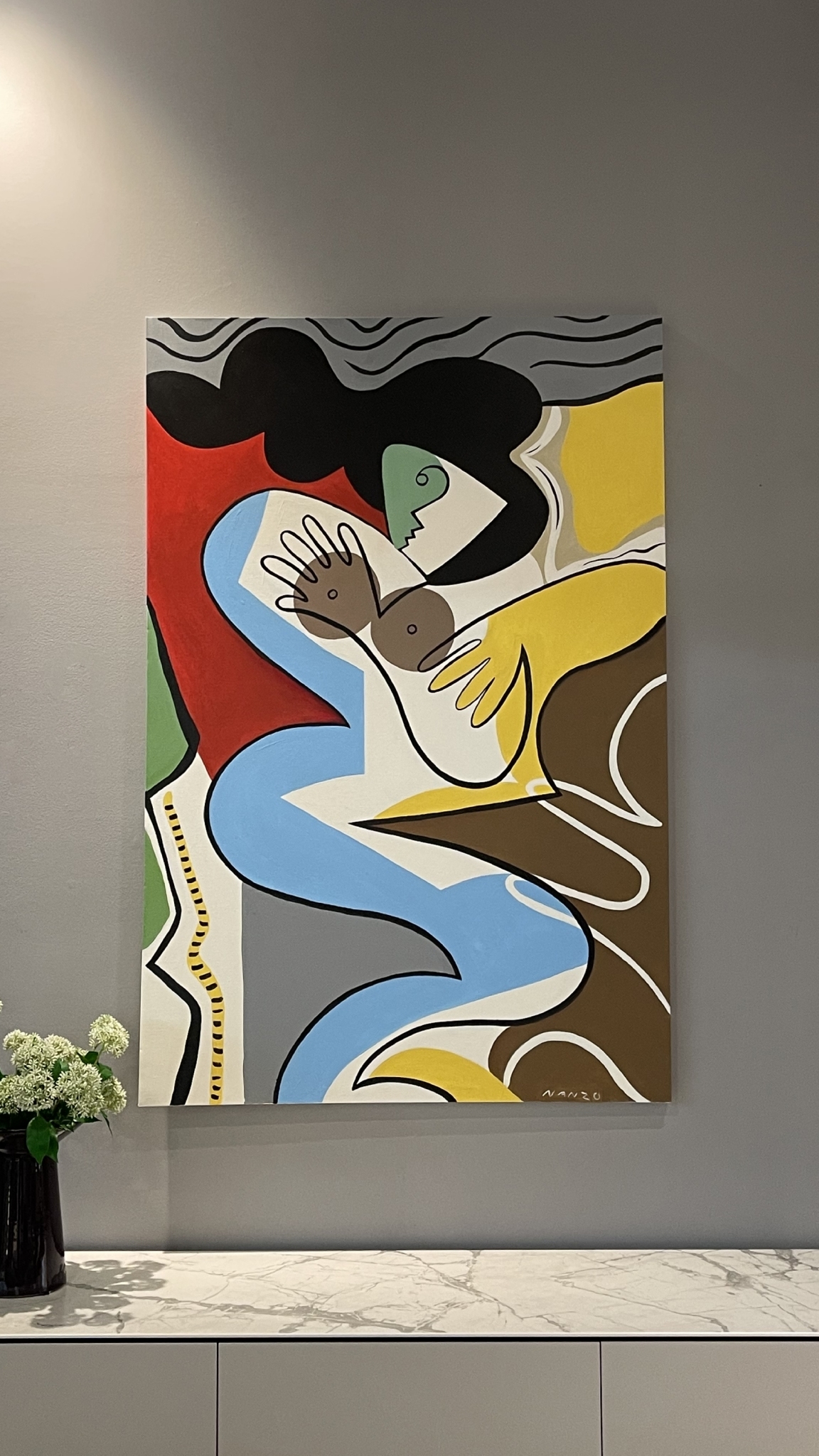 TENDERLY
2022
100 X 150 CM
OIL + ACRYLIC ON CANVAS
DANCING SHADOWS
2022
100 X 150 CM
ACRYLIC ON CANVAS
DREAMING
2022
100 X 150 CM
ACRYLIC ON CANVAS
BACK IN YOUR OWN BACKYARD
2022
50 x 60 CM
ACRYLIC ON CANVAS FRAMED
SONG NO.1
2022
100 X 180 CM
CRYLIC ON CANVAS
PLEASURE
2022
50 x 40 CM
ACRYLIC ON CANVAS FRAMED
BACK IN YOUR OWN BACKYARD
2022
50 x 60 CM
ACRYLIC ON CANVAS FRAMED
SEA OF SOUNDS
2022
50 x 70 CM
ACRYLIC ON CANVAS FRAMED
BASSISM
2021
100 X 180 CM
ACRYLIC ON CANVAS
SEDUCTIVE FANTASY
2022
70 x 100 CM
ACRYLIC ON CANVAS